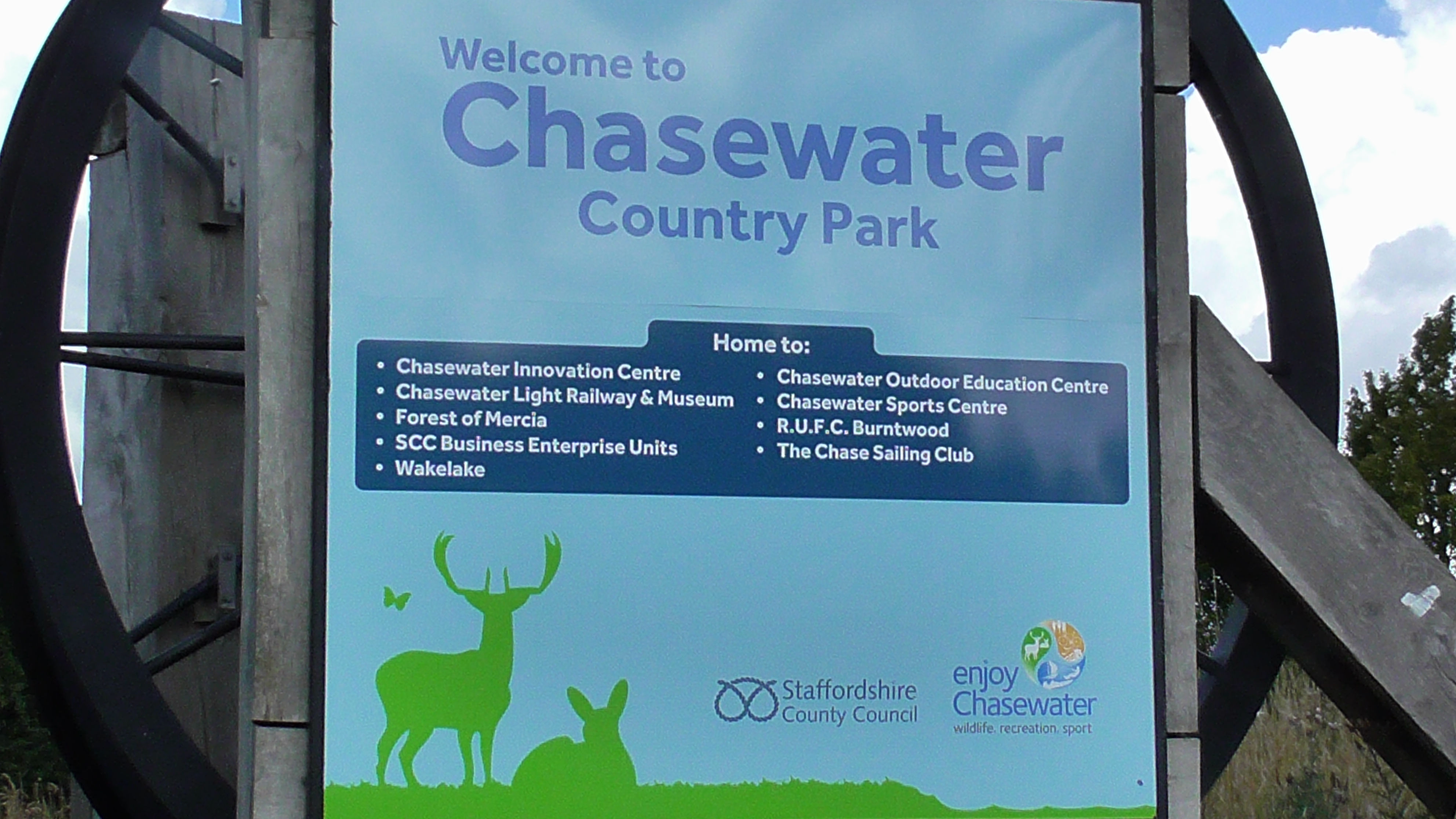 Back in July, I blogged about an unreported pollution issue at one of the regions main areas of water, which attracts a large number of wildfowl. Swans at Chasewater Country Park have over a number of years suffered lead poisoning, with several birds at the start of the year found either dead or ill.
I also looked at one particular former waste disposal licence granted to Walsall council during their period of control at the site where they were allowed to dump their parks and recreation waste. This was just one of several licences in the vicinity of this site, and there is far more industrial history associated with the area than just this, which I never intended to go into in that blog post. It is just one idea that was previously not chronicled by anyone else, and just as valid a source of the lead as any other, and certainly the one being offered by the local council.
I also mentioned the manner in which  Staffordshire County Council had misled the public about a "boating lake " which they and others had previously called "the duck pond". They stated originally that it would be refilled , but it never was. This is important because when the wildfowl were on this lake and not the main contaminated one, the link of poisoning was broken. It was therefore in some respects from someone who cares about these birds, more desirable to have them reside on "the duck pond". In the past a pair actually bred on the island, which is practically impossible on the main lake due to fluctuating waterlevels and no suitable habitat.
Following this I asked a freedom of information request to this council asking for clarification about this issue. This was dealt with in the previous blog post, but I asked for an internal review because the original response was basically a press release and not a freedom of information response to the questions I had asked.
I challenged them on a number of points.
"The response that I received was a potted history from the council's point of view, but contained no hard information to corroborate any of it. I therefore request the communications with Natural England concerning this pool as stated- letters, emails etc
in my request, and not a summary PR spin job.
You also failed to answer my question concerning recorded information as to what level within your council this decision was taken to drain and not refill the pond. Ranger, cabinet member- who?
It is noted that for several months your council misled people with notices that the pool was going to be refilled, and that since the lake was drained several swans have died from lead poisoning on this lake, whereas they were not when occupying "the duck pond"-
which was called this on one of the noticeboards at Chasewater country park until for some reason it was recently removed after this request had been made. I have pictures."
The council did come back with more information than it had provided previously, and this in part is what I am now reporting in this post. This appears to be a series of emails internally within the council, concerning my request and also information that I had requested originally. Let's deal with this one first-
"—–Original Message—–
From: Glaisher, Ali (Place)
Sent: 21 July 2015 14:57
To: Wykes, Ian (Place); Sharman, Matthew (D,L&T); Archer, Steven (Place); Holford, Steve (Place); Saberton, Dan (Place)
Cc: Allen, Gemma (D,L&T)
Subject: RE: Internal review of Freedom of Information request – Correspondence with Natural England regards Chasewater duck pond GA2542
Ian
It was not a duck pond but a boating lake.  We need to remember that.
Correspondence attached
Lead poisoning would not be an issue if people stopped feeding swans and geese where we know there is an issue due to the old firing range and have a notice asking them not to.  The notice could be made more prominent."
I am afraid this shows the total lack of understanding of the ecologist at this council, Ali Glashier about the whole issue.
THEY CALL IT THE "DUCK POND" IN THEIR OWN RESPONSES IN THE EMAILS!!
LEAD POISONING WILL STILL BE AN ISSUE FOR AS LONG AS THE BLOODY LEAD IS IN THERE!
THEY DO NOT HAVE ANY PROOF THAT THE OLD FIRING RANGE IS TO BLAME FOR THE SOURCE, AS WAS DISCUSSED IN THE PREVIOUS BLOG POST.
THE FACT THAT THEY APPEAR TO CONCENTRATE ON FEEDING APPEARS TO BE A SEPERATE ISSUE ALTOGETHER (THEIR PET HATE), TO THE FACT THAT BIRDS WOULD STILL UPEND FOR FOOD IN SHALLOW SEDIMENTS AND INGEST THE MATERIAL.
The actual correspondence with Natural England appear to take place between Dan Saberton ecologist at Chasewater and Jacylyn Lake "lead advisor Staffordshire land management team."    . NOTE IT IS REFERED TO HERE AS "CHASEWATER DUCK POND" BY BOTH!
From: Saberton, Dan (Place) [mailto:[email address]]
Sent: 06 October 2014 12:09
To: Lake, Jaclyn
Subject: Chasewater Duck Pond
Hi Jaclyn,
Hope you're ok?  Hope my answerphone message wasn't too garbled!
Just to keep you up to date with the duck pond, we've emptied it and disposed of the water.   We've had a contractor repair the valve this last week and we are now considering re-filling it.   We're still not sure if we are going to re-fill it as if we have to empty it the same way the cost would be prohibitive.
Did you manage to get any figures for nutrient levels that we would be able to discharge?  I appreciate that it probably isn't as simple as we're imagining!
Noreen has suggested we get together to discuss options for the pond, would you be happy to come along?  If so would you like to suggest availability ?
Many thanks
Dan"
AT THIS POINT IT APPEARS THAT THE COUNCIL WERE DUBIOUS ABOUT REFILLING THE POND AND WERE PROBABLY LOOKING FOR AN EXCUSE NOT TO- HENCE "NUTRIENT LEVELS".
A reply was received below.
From: Lake, Jaclyn [mailto:[email address]]
Sent: 08 October 2014 11:12
To: Saberton, Dan (Place)
Subject: RE: Chasewater Duck Pond
Hi Dan – sorry for the delay in getting back to you
I have chased Ruth for some guidance on the acceptable level. What do other councils with duck ponds do?  I will try and find out. 
Is there really no way that some of the water could be drained into the nearest sewer?  At a really low rate over a long period?   
Can you give me a bit of time to ask around to see what other people have done – this must not be a unique problem!
Thinking about it, could the pond not be turned into a wildlife pond?
I need to email you with some guidance about the crassula pond and ditch – would you be able to do some spraying of the ditch this autumn/winter?
Kind regards
Jaclyn
It appears at this point that the person at Natural England is a little out of their depth re "duck ponds"!
If that appears bizarre the next reply email from the so called "ecologict" at Chasewater really is off message.
From: Saberton, Dan (Place) [mailto:[email address]]
Sent: 08 October 2014 15:15
To: Lake, Jaclyn
Subject: RE: Chasewater Duck Pond
Thanks for this Jaclyn,
We're trying to think of other ideas for the pond, I've even suggested turning it into a skate park or go-kart track!  
I'm sure we can try and spray some crassula in the ditch, it's a bit weather dependent as I think it needs to be done before we get a frost? If you've got some guidance you can send over that would be great.
Many thanks
Dan
HOW IS IT POSSIBLE THAT AN "ECOLOGIST" IS CONSIDERING TURNING A HABITAT AREA FUNCTIONING FOR YEARS BEFORE HE CAME ON THE SCENE AS ANOTHER BLOODY HUMAN SPORTS RELATED PIECE OF CRAP? AT THIS POINT THIS COUNCIL WERE CERTAINLY NOT SHARING THIS VISION WITH THE PUBLIC.  THE NEXT EMAIL FROM SABERTON DATED  26TH JANUARY IS EVEN WORSE..
"From: Saberton, Dan (Place) [mailto:[email address]]
Sent: 26 January 2015 15:02
To: Lake, Jaclyn
Subject: RE: Chasewater Duck Pond
Hi Jaclyn,
Thanks for the info about the crassula, I'll have a look at the options with the Rangers and we'll see if we can come up with a plan.
On another subject we've finally come to a decision about what to do with the concrete duck pond, having looked at all the different options we've decided to fill it in with stone and then soil and eventually we hope to use the area for a type of outdoor gym.
We're currently looking at sources of material for filling it etc but I just wanted to check before anything starts that as long as the valve is secured shut and nothing can get from the pond into the Lake then we don't need to get any consents from yourselves for the work? 
Hope all that makes sense?
Cheers
Dan
 IT SHOULD BE NOTED  THAT THEY WERE STILL NOT TELLING THE PUBLIC THAT THEY WERE NOT GOING TO  REFILL IT.
THE OUTCOME THAT I JOKINGLY REFERED TO IN THE PREVIOUS BLOG POST ABOUT TURNING IT INTO "A POOR MAN'S GYM" IS DEPRESSINGLY ACCURATE!
The final email released on the subject is from Natural England to the two ecologists in April, and mentions an event where several people were swimming in the very lake that they appear to suggest certain birds were polluting. One wonders if this new emphasis on attracting sport and money and TV cameras is what is behind all this. I certainly suspect it is the case.
From: Lake, Jaclyn [mailto:[email address]]
Sent: 28 April 2015 17:45
To: Glaisher, Ali (Place)
Cc: Saberton, Dan (Place)
Subject: Chasewater duck pond – clarification
Hi Ali and Dan
I am just following up on our conversation last Wednesday after the Ironman meeting.
Despite the problem with the birds, I wasn't suggesting that SCC refill the pond and reconnect it to Chasewater.  The info we were given at the time by SCC when we advised that it couldn't be reconnected to Chasewater was that the pond had not been cleaned out for 5-6 years and working with the water analysis we were given, assuming a steady build-up of nutrients over time, we gave SCC the following advice at the time:
The target for the total phosphate in Chasewater is no more that 25ug/l.  With this in mind and the likely accumulation rates of TP in the duck pond water (and not knowing what else if being released into Chasewater) the TP level in the duck pond would always be too high to be able to release it into Chasewater.
The best result though would be that you keep the duck pond somehow (I suggested a wildlife pond or trying to dispose down a sewer slowly but neither of these were viable). Assuming the duck pond is not refilled, I asked our bird people about the long term impacts of the geese moving to Chasewater.  How the geese respond will depend on the attractiveness of Chasewater against the nearby alternatives, and until some monitoring has been done, we won't know and by that time they could have already done some damage and the population could have increased which would be an even bigger problem.
What I was trying to say on Wed is that SCC need to monitor the numbers of swans and geese that have moved onto Chasewater to see if they start breeding and the impact they may be having on the shoreline.  I have asked our bird specialist to see if he can advise about monitoring in this situation.
Sorry for not being clear last week.
Regards
Jaclyn
Jaclyn Lake
Lead Adviser
Staffordshire Land Management Team
So Natural England's assessment appears based on information supplied by the council rather than its own.
The level of 25 micrograms per litre appears to be excessively small. Consider that at Rattlechain the environment agency granted a site licence which appeared to allow several milligrams per litre  to be discharged as phosphate (total phosphorus) directly into the Birmingham canal navigations- THE VERY SAME END FATE FOR THE WATER AT CHASEWATER- WHICH IS AFTER ALL A CANAL FEEDER! SO WHY THE DISPREPANCY? (1 microgram is one thousandth (1×10

−3

) of a milligram.)
During their so called "human health risk assessment" at Rattlechain lagoon, The Health Protection Agency ( now Public Health England) noted a Total phosphorus figure in the Birmingahm Canal of 1330 micrograms per litre. This reading supplied to them by The Environment Agency.
THEY NOTED THAT THERE IS NO HEALTH OR ENVIRONMENTAL BASED WATER QUALITY STANDARD FOR TOTAL PHOSPHORUS.
THEY FURTHER NOTED THAT THE EU STANDARD FOR THE PROTECTION OF SURFACE WATERS INTENDED FOR THE ABSTRACTION OF DRINKING WATERS WAS 400 MILLIGRAMS PER LITRE.
SO BASICALLY PEOPLE ARE NOT DRINKING WATER OUT OF THIS SITE SO HOW AND WHY DO NATURAL ENGLAND COME OUT WITH A FIGURE OF ABOVE 25 MICROGRAMS PER LITRE OF TOTAL PHOSPHORUS BEING TOO HIGH FOR RELEASE? THE TP FIGURE FOUND IN SURFACE WATER AT THE CHASEWATER DUCK POND IS NOT GIVEN IN A LABORATORY TEST REPORT. The report states

"Comment The water sample was found to satisfy the requirements of The Bathing Water Regulations 2013 for inland waters. These regulations define standards for the microbiological quality of bathing waters which in this case, is classified as 'Good' with respect to the above parameters."

The entire basis for non release of water into the main reservoir is therefore absolutely crazy, and one wonders if this type of diktat is all Government officials have to do with their time one can only favour job losses within cuts to their quangos.
Lake's entire philosophy on the matter appears to be anti wildfowl, which fits perfectly in line with this vile wildlife murdering quangos appeal to Conservative businessmen and backers. Oh who runs SCC?
So on a recent visit to the site, it now appears that the council are going ahead with turning a pool into something else, though they appear to be not too vocal in reporting it judging by the solitary sign advertising the planning application L.15/10
So inspecting the council's website a number of interesting documents fill out a bit more detail.
The council are applying for permission themselves.
One can see from this schematic diagram the domination that sport appears to play now at this site.
The main detail comes in the SUPPORTING STATEMENT.
"The water was tested and water quality was found to be too poor because of the bird feeding for it to be released into the reservoir. The cost of emptying the pool elsewhere and removing the silt was in the region of £15000. (Please see chemical analysis of water attached)" 
As evidenced above, the water quality standards that this council are producing do not state this whatsoever. THERE ARE NO READNGS FOR TOTAL PHOSPHORUS IN THE REPORTS IN THE APPLICATION. SO WHAT EXACTLY ARE THEY DOING IN PEPETUATING THIS LIE?
The Proposal 
It is proposed to infill the boating lake with 3000 tons of soil from Chasewater Heritage Railway, this would not be construction or excavated waste. The soil has been tested and no contaminants are present. (See attached report). It is proposed that the infilling operation will take about 10 days to complete.  It is intended that these operations will take place on weekdays outside of school holidays to reduce disruption to visitors.  The work is proposed to take place between November 2015 and March 2016. 
Prior to infilling the concrete liner of the pool will be pierced on a 2 metre grid to allow infiltration drainage to occur.  The valve to the Reservoir will be sealed closed meaning there will be no direct link to the Reservoir.  
Once infilled, it is proposed to grass and landscape the site in accordance with the proposals set out in the attached landscaping scheme.   
The possibility of installing an exercise trail or other facilities such as mini-golf on the grassed area are being investigated but will be dependent on whether sufficient funding can be secured. These types of proposal are in line with the Development Plan proposals for the site."
NO ATTATCHED SOIL SAMPLE ANALYSIS IS PROVIDED IN THE MATERIAL, SO ONE WONDERS WHO CARRIED THIS OUT, AND WHY THEY ARE INTEDNING TO USE THIS MATERIAL- IS IT CONTAMINTED, BUT REMOVING IT "OFF SITE" WOULD BE TOO EXPENSIVE FOR THIS "POOR" COUNCIL? IS GETTING RID OF THIS "CONTAMINATED" SOIL BY THE BACK DOOR  WHAT IS BEHIND THIS COUNCIL'S DESIRE TO FILL IN A POOL?
Another outline history of Staffordshire's involvement with this site is detailed, yet they appear to try to distance themselves from admonishing Lichfield district council, who for years had quite happily allowed water to flow into the main lake, and with what problems did it ever cause?
"Following some reorganisation  to the layout of the south shore by Lichfield District Council a few years ago, members of the public have been feeding the wildfowl both on and by the boating lake, encouraging them to settle on it.  As a result, the boating lake has become known locally as the "duck pond." 
There are claims about water quality, yet the supporting scientific evidence does not show what they are claiming to be the case, and it is not clear from these two results what they are actually trying to prove. There is no result for total phosphorus even provided. When the Natural England officer as seen earlier doesn't appear to have a bloody clue, one wonders why this council are so keen to argue on a point concerning total phosphorus. On a lake the size of Chasewater this amount of discharge would be absolutely negligible, as would the amount of total phosphorus produced by any birds. (Conservationists appear to have a great obsession for phosphorus in duck shit, yet human shit and elemental phosphorus as demonstrated at rattlechain appears to go completely over their self important bigoted tiny minds.)
See Ali Glashier's ecological statement
"It is not predicted that there will be adverse impacts on the Chasewater and Southern Staffordshire Coalfield Heaths SSSI due to the proposed works." 
Except that birds will continue to be lead poisoned, but this appears unimportant because of the bloody SSSI status.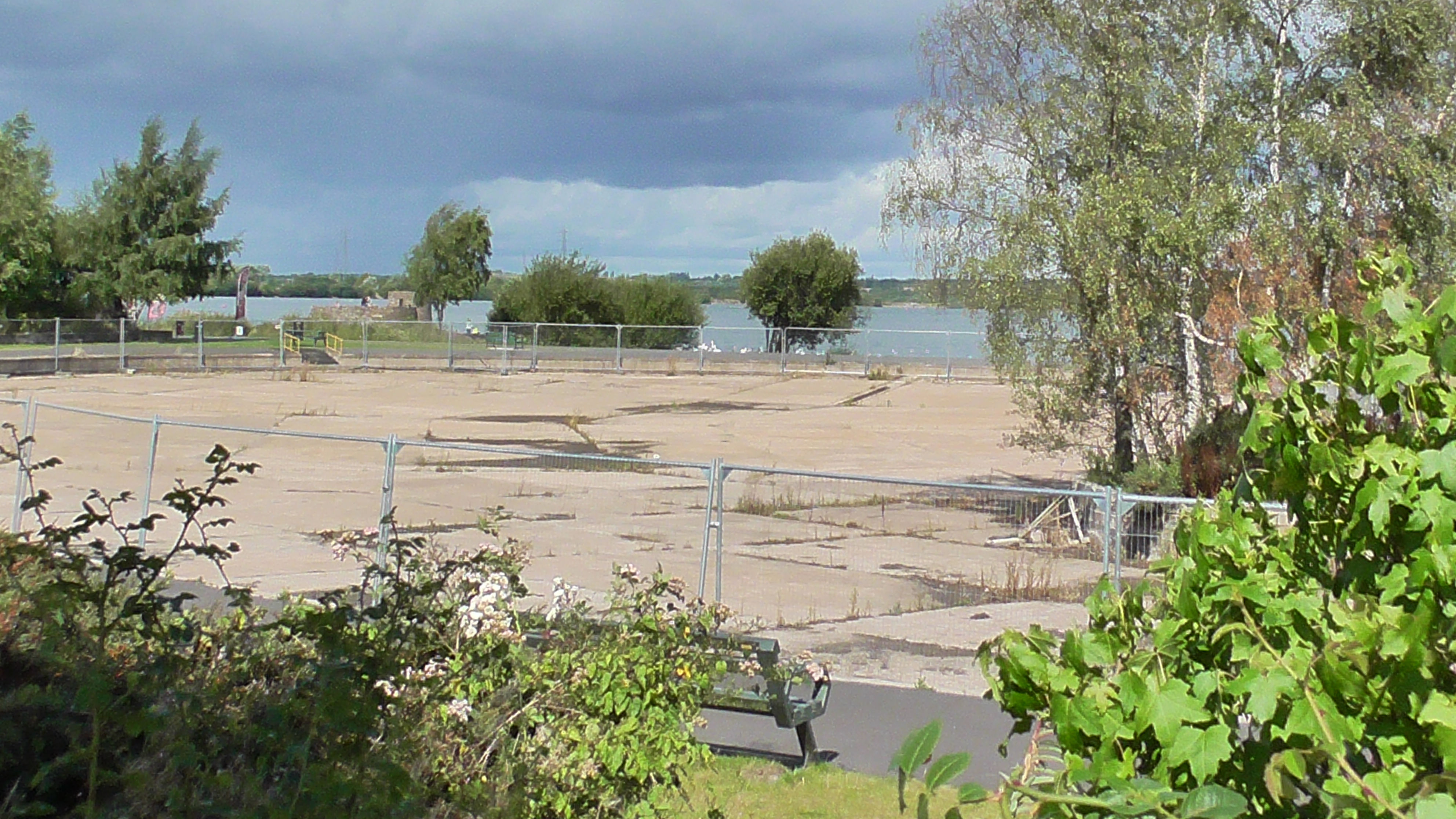 NEEDLESS TO SAY I WILL BE FORMALLY OBJECTING TO THIS PROPOSAL IF ONLY TO RAISE AWARENESS OF THE ISSUE, AND BE A THORN IN THE SIDE OF AN AUTHORITY WHICH MISLEADS PEOPLE AND CARES MORE ABOUT ITS OWN "STATUS" THAN ANY OF THE WILDLIFE WITHIN IT. LICHFIELD CARED, STAFFORDSHIRE DON'T. I COULD NOT GIVE TWO FUCKS ABOUT THE SSSI STATUS OR NAZI ENGLAND'S WAR ON WILD ANIMALS AND BIRDS THROUGH ITS DOGMATIC HOLIER THAN THOU CULT OF CONSERVATIONISM. I CARE ABOUT THE SWANS AND OTHER BIRDS AT THIS SITE AND BEYOND AND WILL ALWAYS DO SO.
And if that's considered shouting then good, because this blog will always tell things unreported rather than covering them up and saying nothing.
"Staffordshire County Council
A Connected Staffordshire where everyone can prosper and be healthy and happy."
*except wildfowl.