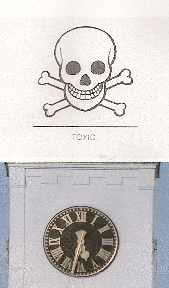 OVERVIEW
This application sought to only increase certain quantities of 11 chemicals on the site that had already been decided as HS/020. Hot on the heels of receiving confirmation for "deemed consent" in the previous application they basically went back to the council asking "please Sir can we store some more?"
Note P4- an additional 90 tonnes! SEE TABLE BELOW WHICH SHOW THE INCREASES, USES AND AREAS WHERE THE CHEMICALS WERE USED.
 A plan of the site locations for the substances can be found below- basically the whole site!
It was submitted on 22/10/99 and a decision for approval issued on 14/2/00. by Sandwell council. The committe report explains the background and can be read below.
The application was reportedly "advertised" in the Express and Star classifieds. Not only is this barely readable but anyone who wishes to view the application is asked to contact Albright and Wilson and not the council for a copy. This is not in the interests of open transparency and it is easy to see how applications such as this get railroaded through without public scrutiny. See this below.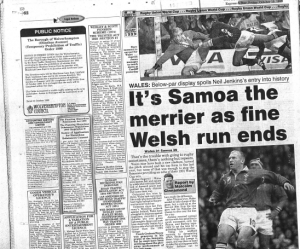 The response as to the wording of the application decision notice from the SMBC legal department is riddled with spelling mistakes- "hazaedous"!
Letters received in respect of this application.
HSE ADVICE which notes that the main chemical of concern is white phosphorus, but they have no objections to the increase in substances- even though they have not considered some of them IN THE RISK.
ENVIRONMENT AGENCY Note the misspelling of phosphorus as "phorphorus"
It also details a landfill site in "Park Street Tip" which contains some interesting information about what chemical waste is contained and buried there. They have concerns about water from fire fighting activities entering watercourses.
BIRMINGHAM CITY COUNCIL  As a neighbouring authority, it must have taken this officer all of 2 minutes to write this response.
WEST MIDLANDS FIRE SERVICE One has to wonder from reading this why they are a statutory planning consultee.
CONSIDERATION OF THESE TOXIC CHEMICALS HAS ALREADY BEEN DISCUSSED IN THE HS/020 APPLICATION BUT TO RECAP
ETHYL MONOCHLOROACETATE (EMCA)
TEPA STRIPPINGS (FROM TRI-ETHYLPHOSPHONO-ACETATE (TEPA) )
ACCOMET C
A surface treatment chemical and strong acid. According to Rhodia.
ACCOMET® C is a chromium based metal pretreatment product used as a dry-in-place process for coil coating applications.
A safety data sheet is available "on request" from them. It contains Hexavalent chromiuim.
WASTE PHOSPHORUS TRICHLORIDE WASHINGS
AND LAST BUT BY NO MEANS LEAST TOXIC WHITE PHOSPHORUS P4!!!!!
APPROXIMATE LOCATIONS OF HAZARDOUS SUBSTANCES AS REFERED TO FROM SUBMITTED PLAN
A, B and vessels 1-6= WHITE PHOSPHORUS
A and Vessel 7 also =tepa strippings
C= Accomet C and Chromic acid
D= Chromic acid   E= Ethyl monochloroacetate, tepa strippings and Octene
F= Accetonitrile and Phenol
G=Sodium Fluoride H= Pentaethylene hexamine
Tanker 1 =Ethyl monochloroacetate Tanker 2 = Octene