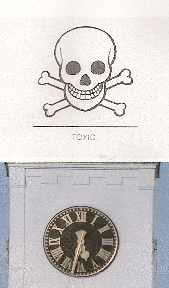 HS/041
OVERVIEW
This application was entitled "HS/041 | Amendment to hazardous substances consent to vary conditions which specify the vessels/locations where the prescribed hazardous substances may be present and the amount of hazardous substances to be stored. | Solvay Trinity Street Oldbury B69 4LN"
It is yet another example of how a very vaguely worded application can bury the types of toxic and flammable chemicals within it making a complete joke of the consents themselves in terms of informing the public as to what is being stored and delivered on their doorstep.
Solvay claim a change in "establishment operations" warranted varying two existing HSC's – HS026, AND HS034.

But under this cover they introduce other substances, thus hiding the new consents within this fake application.
The application form can be read below.
This application was applied for in June 2021, and passed in November of the same year.
HS_041-HAZARDOUS_SUBSTANCE_CONSENT_FORM-1134501 (1)
The devil as always is in the detail as to the changes and variations sought to the two existing consents, HS026 and HS/034.
Explanations in the form detail that this company claim to produce 15,000 tonnes of chemicals a year at the site under 6 COMAH regulated plants.
Chromic acid, a carcinogen and highly toxic, as applied for in HS/020 and HS/021 and increased by HS/034 was no longer to be stored on site. This is where the good news ends however.
Chromic acid was I believed used in the process to manufacture "Accomet C"- an Albright and Wilson era surface treatment chemical which also progressed into the Rhodia takeover, as this extract from one of their brochures confirms. This storage plant was demolished under a planning consent in 2018.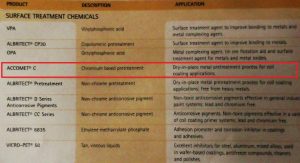 Table A in the HS/041 application provides the detail of the chemical movers and shakers.
Substances decreasing in storage amounts on site are Octene, Di-iso-butylene, and methanol.
Substances increasing in storage amounts on site are Acetonitrile from 5-20 tonnes.
THE NEW SUBSTANCES WHICH ARE NOT MENTIONED IN THE ACTUAL APPLICATION ARE.
HEPTANE– 20 TONNES
A colourless liquid which smells like petrol. This chemical can cause dizziness and unconsciousness if breathed in for extended periods.
DIISOPROPYLAMINE– 5 TONNES
Another colourless liquid with an ammonia like smell.
Also causes dizziness and vomiting orally, as well as burns by all methods of exposure.
POTASSIUM PERMANGANATE – 3 TONNES
This is a common laboratory purple salt reagent which you may remember from school in experiments like titrations. It is an oxidising agent, which could cause a serious fire, but I'm not sure as to why Solvay use it for, or why they require so much of it as a potential serious fire hazard risk at 3 tonnes?
DI-T-BUTYL PHOSPHATE POTASSIUM SALT IN HEPTANE– 30 TONNES.
Alternatively known as  Potassium Di-tert-butylphosphate.  A corrosive irritant substance.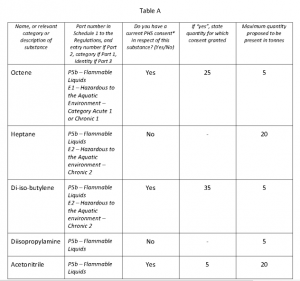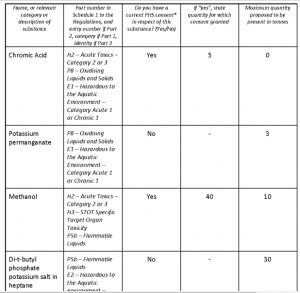 A handy plan of the works and entrance points are shown in the map provided.
The decision notice can be read below.
HS_041-GRANT_CONDITIONAL_HAZARDOUS_SUBSTANCES_CONSENT-1162796