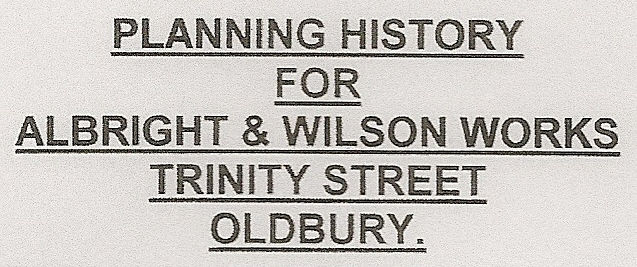 1960's
1 OB/183/60 Old chimney found to have had "a structural defect."
2. OB/113/61 a time extension to OB/38/61
3. OB/205/61 The borough surveyor offers the following "advice" in relation to this application in a file note dated 2/11/61 for the di-alkyl phosphites plant
"This proposal is well within the existing works and I recommend that permission to develop be granted. It might be useful to have the Chief Public Health Officer's views on this as your Committee might want to know whether any noxious fumes might be emitted."
Such a casual regard to such important matters were obviously the norm for this council at the time, even though it has already been noted that "noxious fumes" are already being emitted from "within the existing works"- but no one in this council was obviously concerned about this and so granted approval.
During this period of time even the local MP for the then constituency of Oldbury and Halesowen John Horner noted in a Parliamentary Debate
"We have the largest phosphorus plant in Western Europe; they do not talk about clean air in that part of Oldbury."
1 OB/140/64 From application  "Acid sodium pyrophosphate is manufactured by mixing phosphoric acid with sodium carbonate slurry to form ortho phosphate liqueur which is then spray dried. The resulting anhydrous ortho phosphate is then heated in a tunnel oven to produce acid sodium pyrophosphate."
2. OB/34/65 Connected with OB/68/58
3. OB/81/65 Not carried out despite approval. Resurfaced as W603 application.
4. OB/102/65 "Building will be used for manufacture of tri-calcium phosphate previously used for production of sodium metaphosphate.
5. OB/173/65 "Analytical and Research work which may involve the use of materials having low levels of radioactivity."  "Effluent passes, with other research Dept waste to council's sewers."
AN INCREDIBLE ADMISSION WITH NO FURTHER DETAIL RECORDED AS TO WHAT FORMS OF LOW LEVELS OF RADIOACTIVITY OR THE RADIOACTIVE WASTES THAT MAY PASS TO COUNCIL SEWERS.
6. W2450  This application demonstrates the links which continued between Albright and Wilson and the military establishment after World War 2, and required  an explosives licence from The Home Office.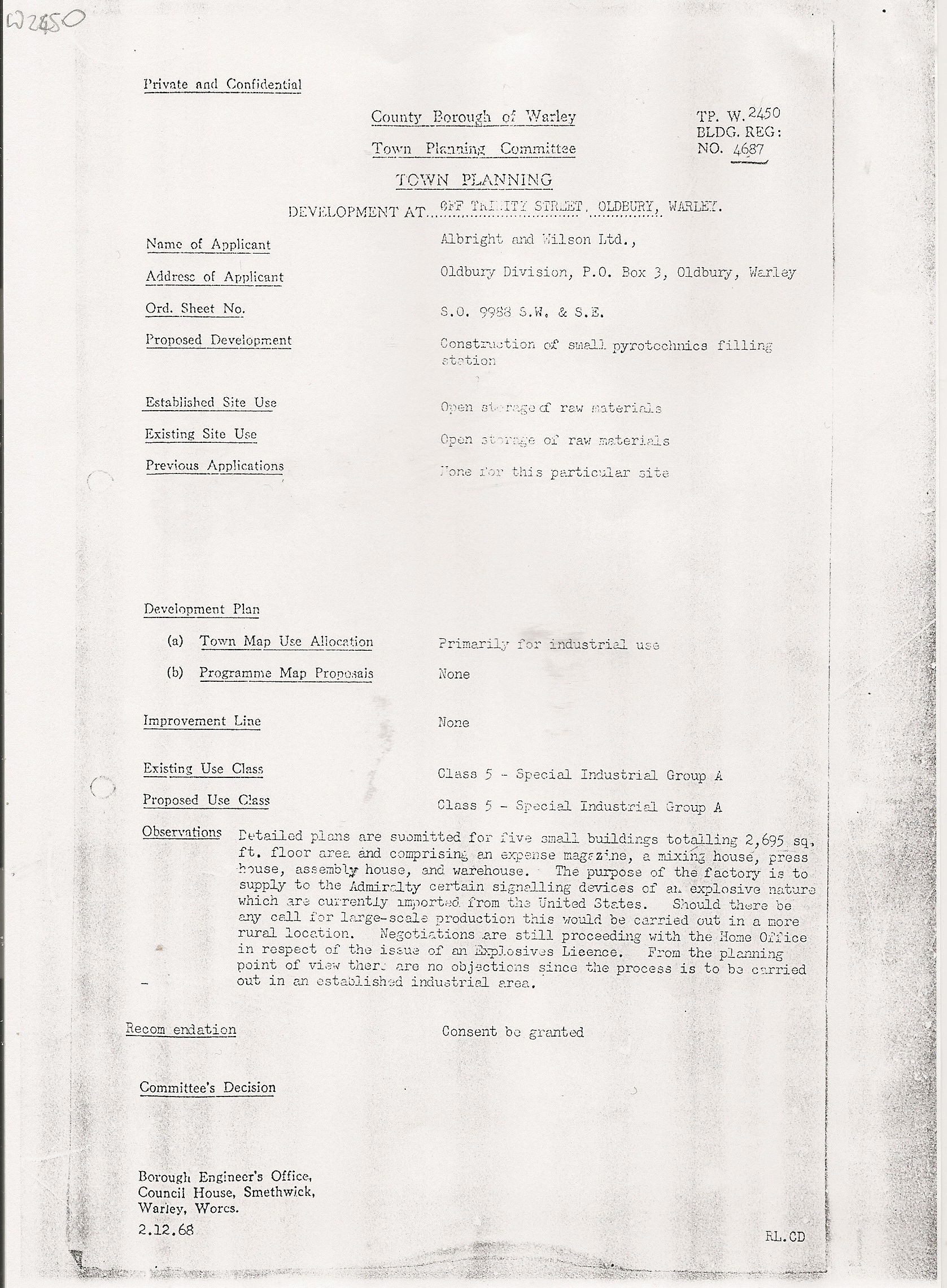 Materials involved nitroguanidine and pentolite.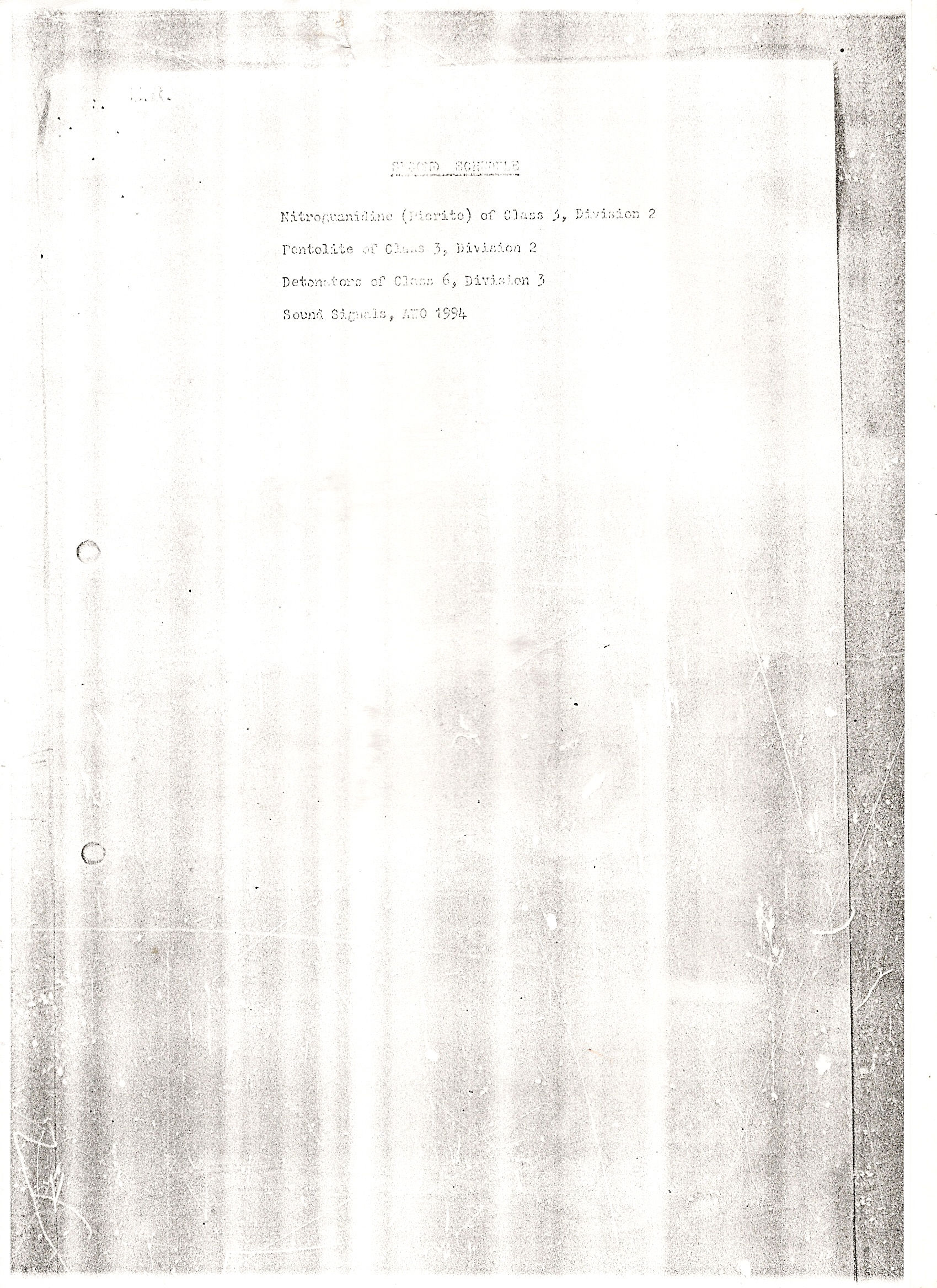 6. W3171 Relating to "the manufacture of phosphorus." Question 8 on the application asks "Has a previous planning application in respect of this land or building ever been granted? If so state the plan number and date of permission (if known )"
The answer provided reads "NO RECORD OF A PLANNING CONSENT. ORIGINALY ERECTED FOR MINISTRY OF SUPPLY."