OPERATION OUTWARD  involved the release of thousands of balloons from Britain, some carrying incendiary devices which can be revealed to be AW bombs. Designed to obstruct and destroy German power lines, the balloon attacks were carried out between March 1942 and September 1944; (as has been demonstrated already after production of the bottles had ceased.)  The success of the scheme run by the Admiralty was minimal given the manner in which these devices could drift almost anywhere, and like most other things in wartime Britain the details of the operation were censored by the Government for several decades. Manuals released at the time such as the one below reveal the manner in which these devices were put together.
We have included this information as it is relevant to how Albright and Wilson weapons, (known to be highly dangerous and persistent in the environment containing white phosphorus mixture as referenced in the Adams and Stewart study in the very same year of this operation was launched), were allowed to be released by the British Government with gay abandon over British skies. If any damage had been caused to anyone on the British side, the environment poisoned or the risks to p4 entering the food chain it would have been censored as "collateral damage."
 THIS IS A THEME WHICH REPEATEDLY SEEMS CONNECTED BETWEEN THE BRITISH GOVERNMENT AND THEIR WHITE PHOSPHORUS CONTRACTOR.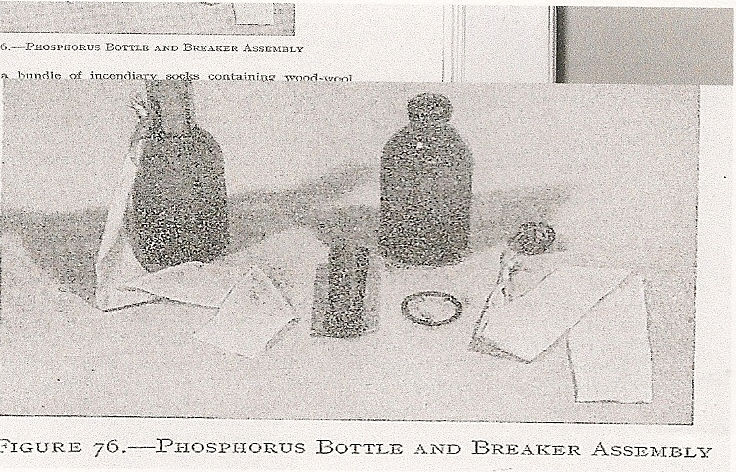 The German awareness and danger of the balloon device containing the AW bombs is reflected in similar pamphlets which were discovered after the war.