This video shows a slow death for a swan that has ingested toxic white phosphorus on 10 March 2008.
Annotations which are appropriate to the sequence of clinical signs in red are from a leading US expert in the study of white phosphorus poisoning of wildfowl who has viewed this footage.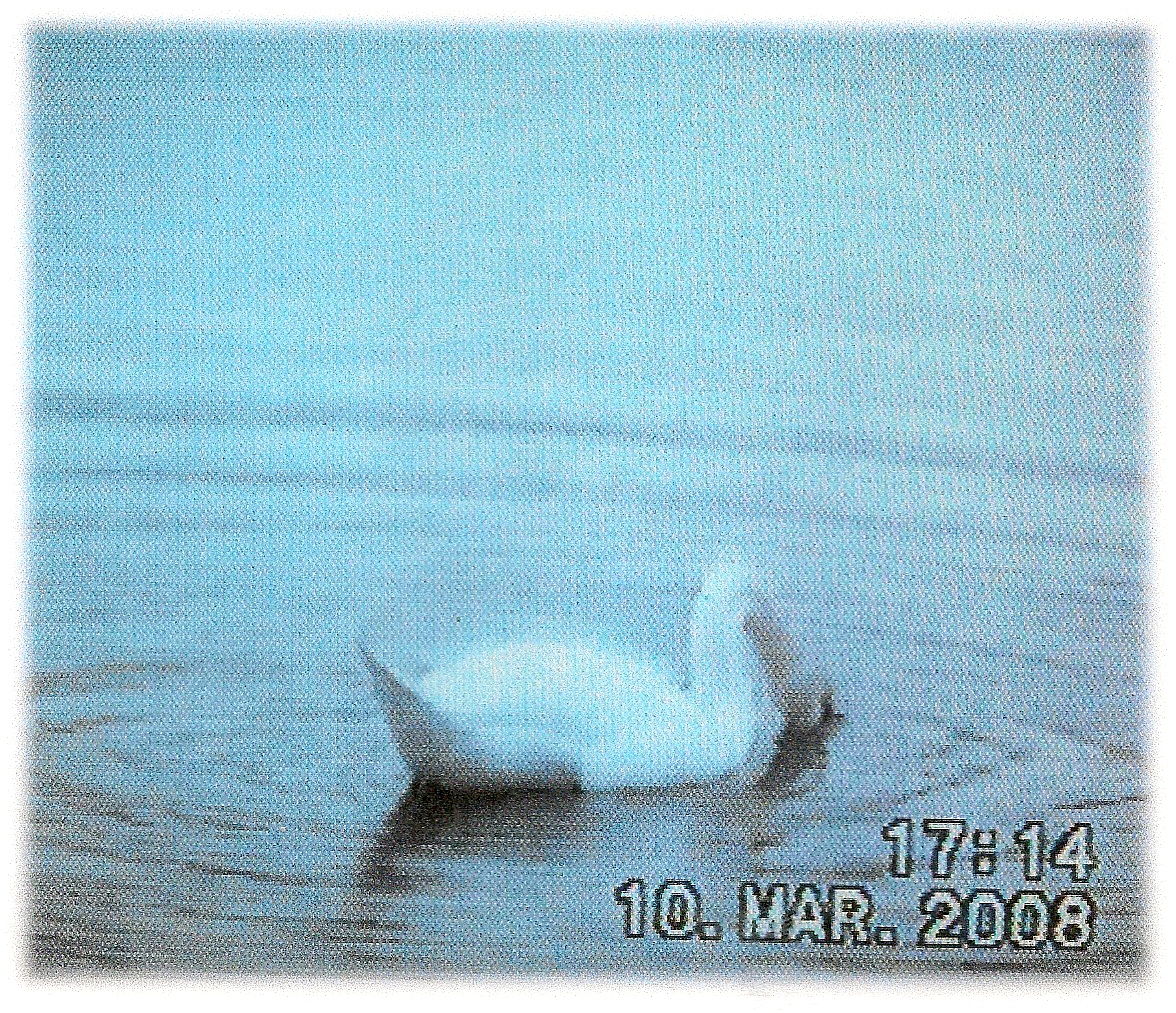 Between 5:14 and 5:17pm – Swan is drinking heavily and trying to vomit up contents showing violent head shaking followed by periods of apparent calm.
"Drinking (or apparently drinking), repeated and often exaggerated or violent head shakes are typical of white phosphorus poisoning."
5:45pm – Swan has started circling and has backed into centre of pool near main pipe.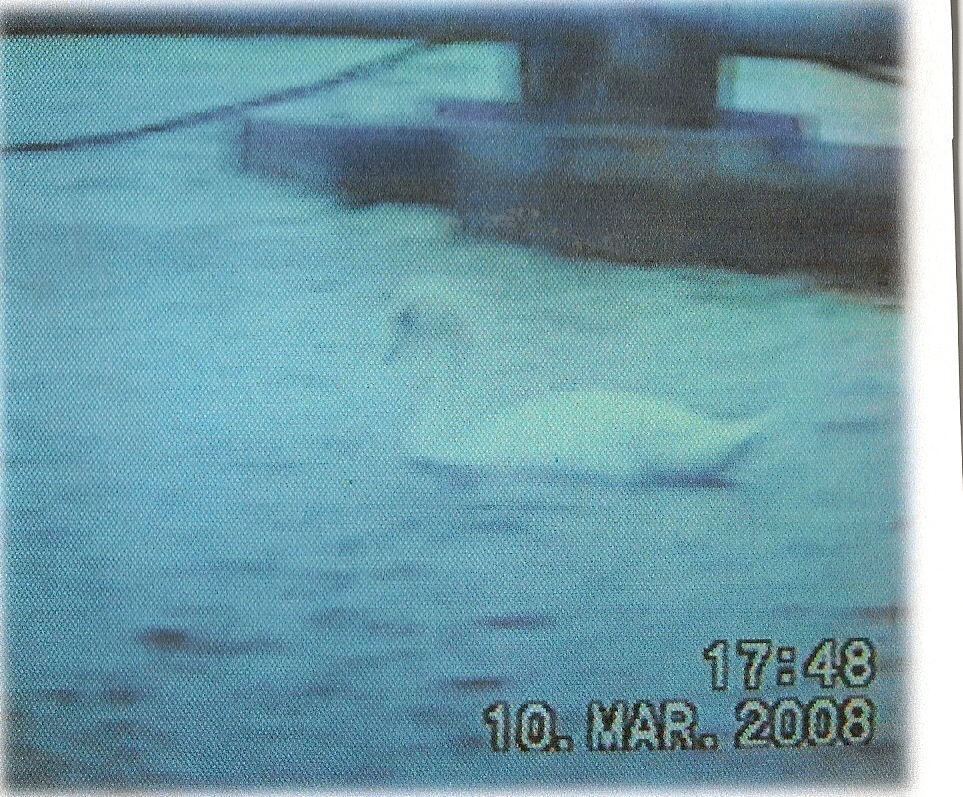 "Circular swimming has been seen in ducks and convulsions are clear and obvious in birds poisoned by white phosphorus."
5:51pm – Swan is showing violent convulsions in pool and swimming around in tight ever decreasing circles. Also observed were patterns of opisphotonus (throwing head back and neck onto back to tip of tail). During this period, the swan was almost drowning.
7:00pm – After about an hour the swan was caught and put in a swan bag. It was easily approachable by this time and had practically beached itself on "the beach" area near to the Eastern embankment. To catch it required me to wade through sediment, and the swan was also covered in sediment. Taken home, this sediment was washed off down the shower. Had I known then what I now know, I would have been considerably more cautious.
"Birds are easily approached when intoxicated by white phosphorus.  Sometimes, but not always, approaching the birds will trigger convulsions."
8:35pm At Wychbold Swan Rescue under UV lamp, the swan was still showing clinical convulsions and also periods of stillness.
By morning it was dead.