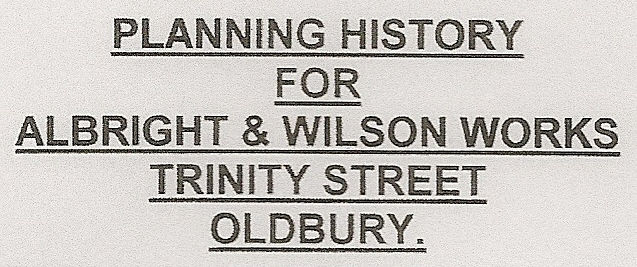 1980's

DC/10316
A major application in the history of the site which is detailed in the following information and provides some interesting background to production methods. Note how Albright and Wilson emphasise that the development is "vital" to their future operations, and knowing that an outside consultant may pick at their application, offer to lay on their own consultant to avoid such risks.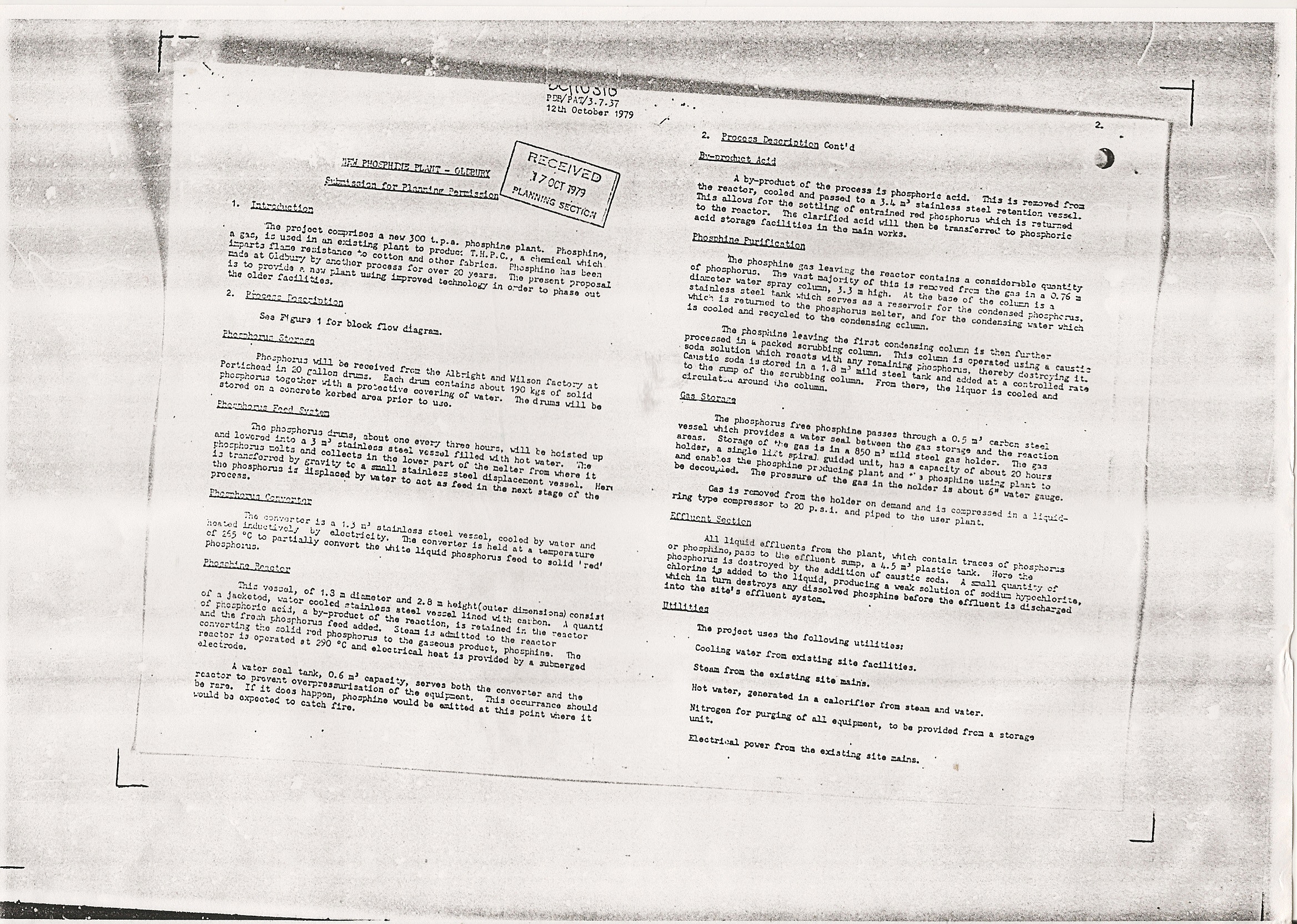 EXISTING FUME PROBLEMS- NOT A PROBLEM FOR THIS ALKALI INSPECTOR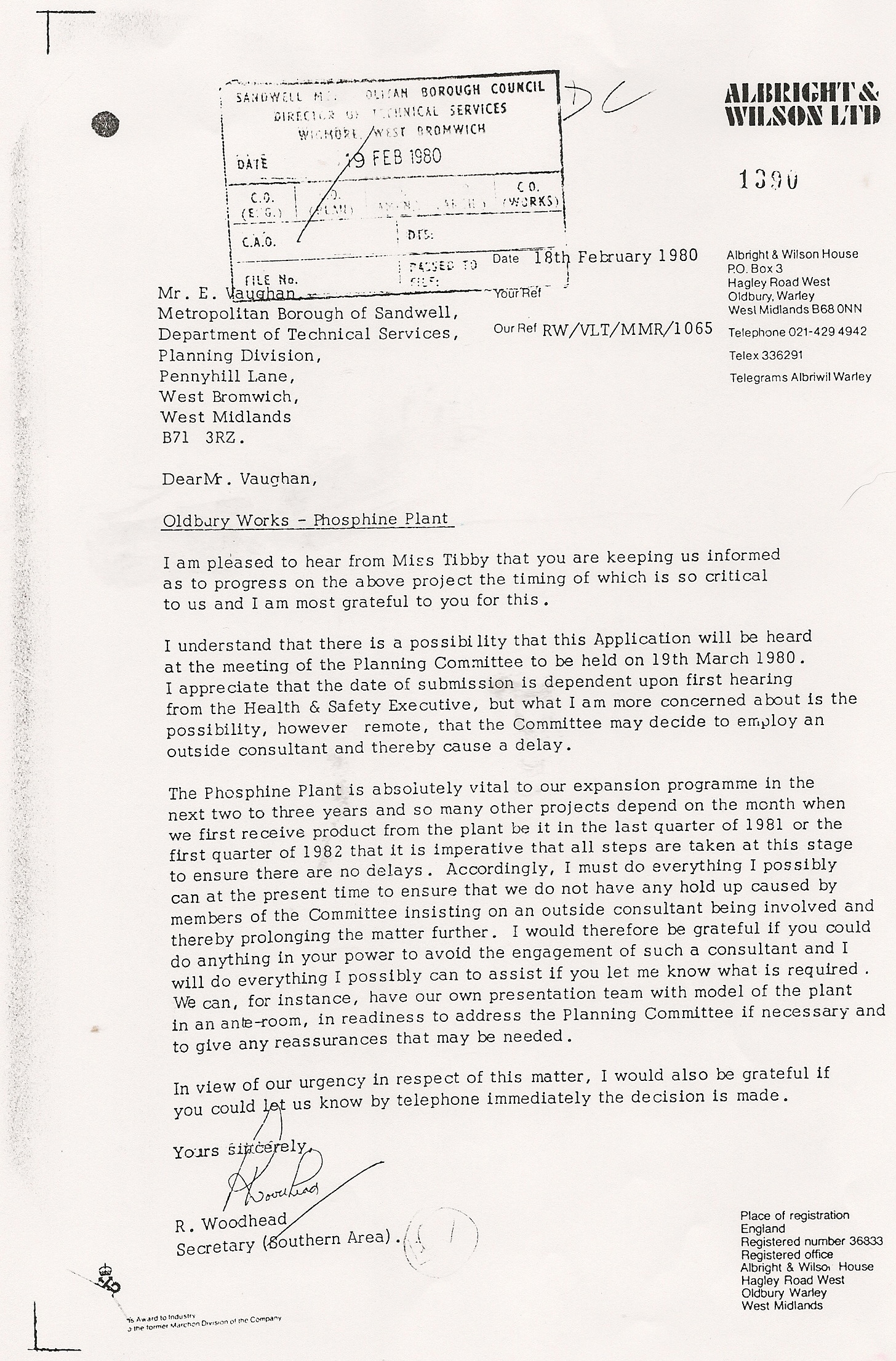 ALBRIGHT AND WILSON TRYING TO AVOID AN OUTSIDE CONSULTANT EXPRESSING AN INDEPENDENT OPINION.
1.DC/15838 Process relocated from Stratford plant in London which had 3 times the capacity. 
2 DC/16636 SEE NOTE BELOW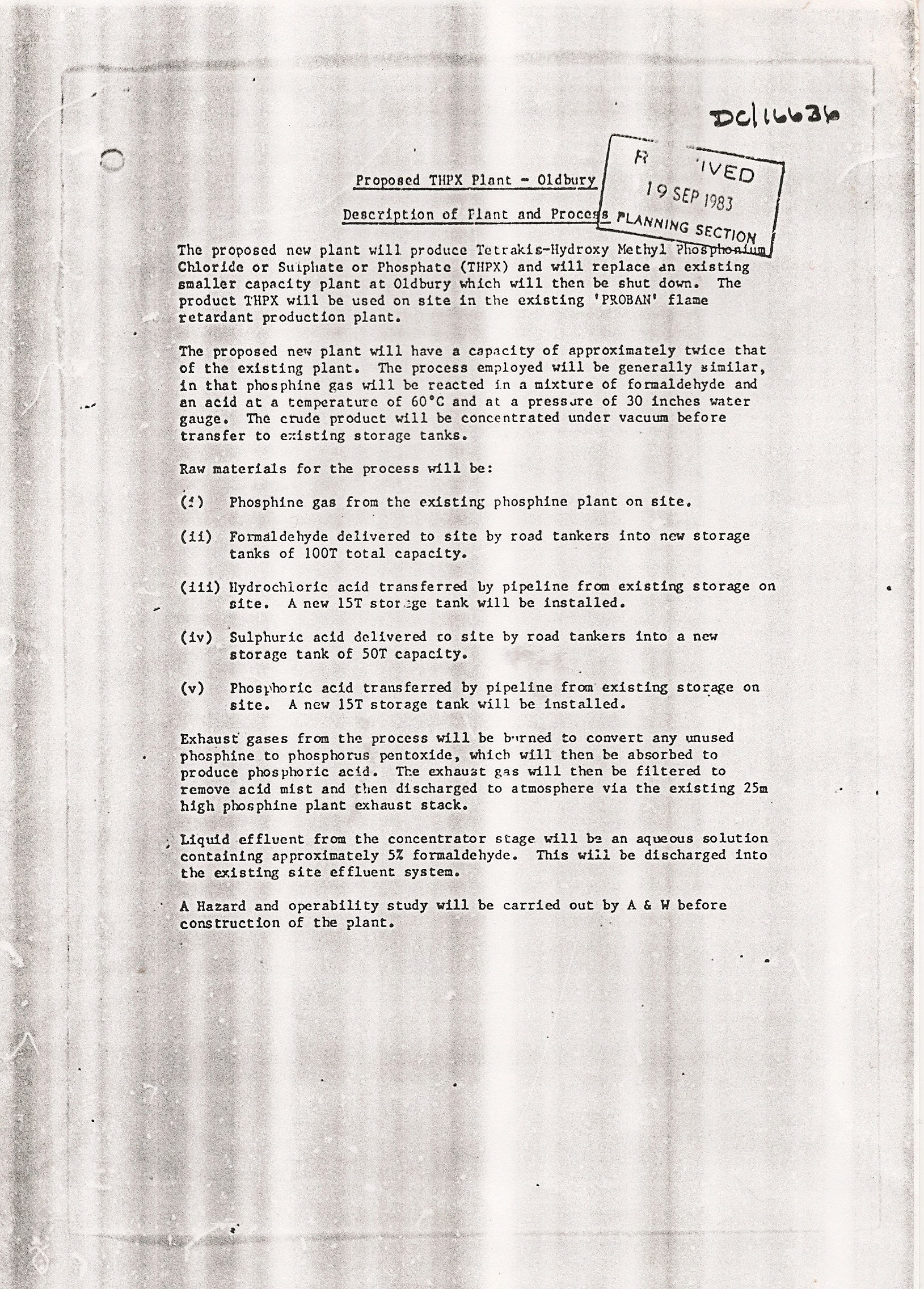 A FILE NOTE STATES THAT SEVERN TRENT WATER AUTHORITY OBJECTED TO THIS PROPOSAL "EFFLUENT COULD CAUSE PROBLEMS AT ROWAY LANE SEWAGE WORKS."
2.DC/18419 Houghton chemical arm shown as "stoned area" to act as soakaway for stormwater drainage from site.  
1.      BCS 98 Briquests – named after their sequestering properties (ability to extract and hold dirt etc.) and the British origin.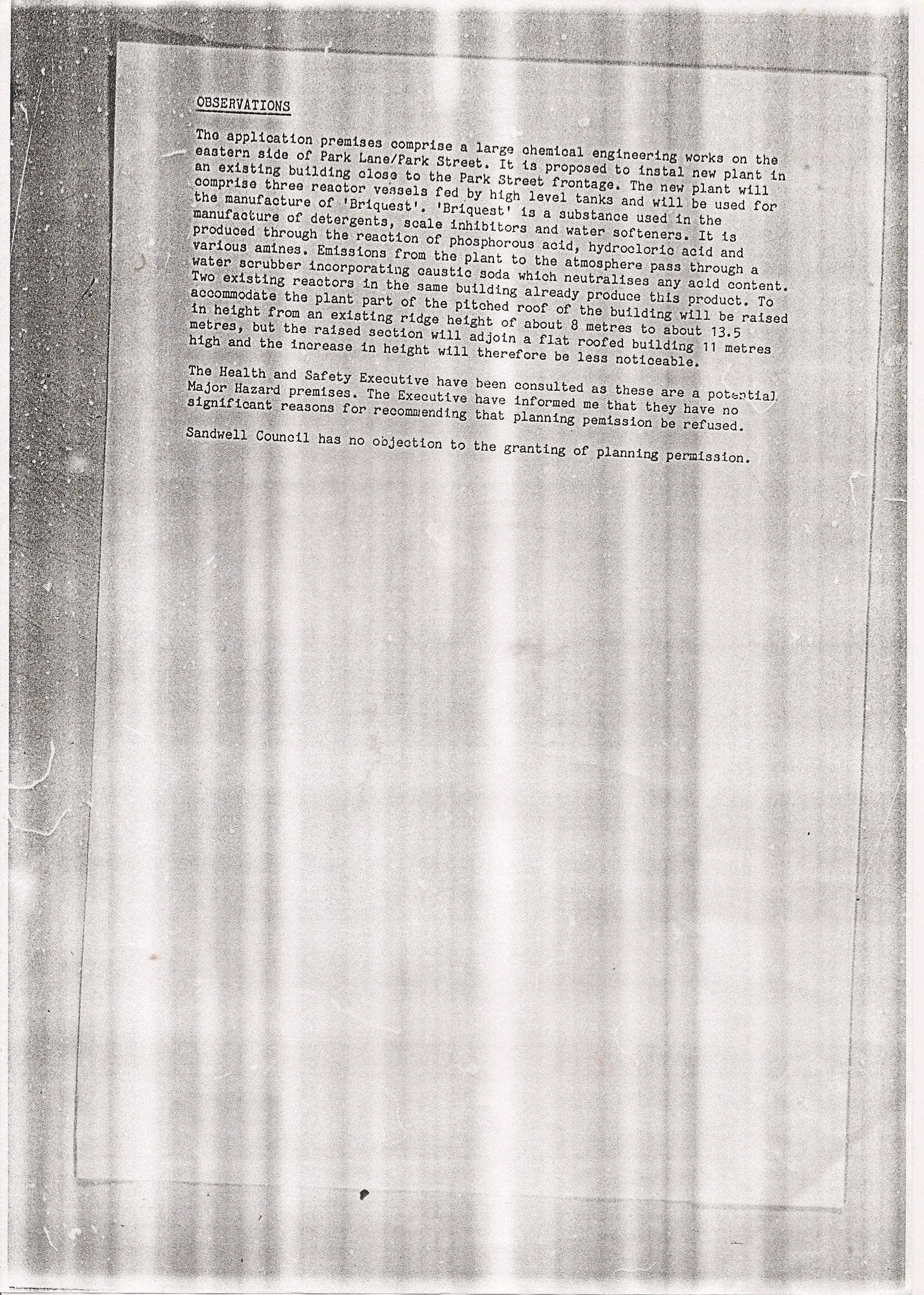 2.      BCS 825 Stack nearly 50% higher than existing one