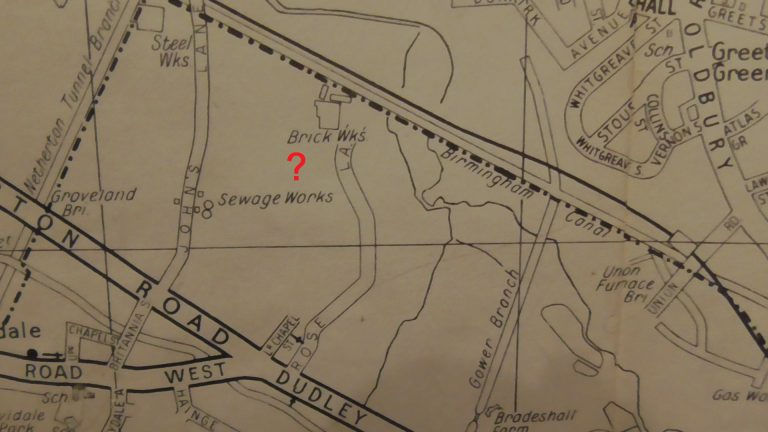 BACKGROUND
This request to the agency concerned another Birlee Industrial site licence in the same Rose Lane area as the SL113 licence they had issued earlier and should be read in conjunction with that request.
WHAT DID WE ASK AND WHAT DID THEY KNOW?
Please provide by electronic means the full waste disposal site licence SL 303 issued to Birlee Industrial Ltd in the general area of Rose Lane Tividale.
Could you also provide a map of the site as it appeared and the area which it now occupies and summary of when this licence was surrendered and the site remediated if indeed this was the case?
Could you also indicate if any additional modifications were made to the license or at the site during the life of the license in respect of additional materials that could be deposited.
The EA responded.
Thank you for your letter requesting information about the above.
Please find attached:
 
• Copy of licence issued 20 November 1979
• Modification No.1 issued 20 June 1980 (Licensed Area)
• Modification No.2 issued 02 February 1981 (Waste types)
 
The Licence was surrendered on 25 January 1985.
 
The aim of the licence was to allow waste to be imported to remediate the land ready for building on.
DISCUSSION
The Birlee licence included 35 conditions. Waste types allowed to be deposited were as follows.

Condition 14 expressly links Birlee industrials activities with those of Duport Properties Limited.

The site licence map shows how licence SL129 (Duport properties limited) and the Birlee licence S303 were closely connected.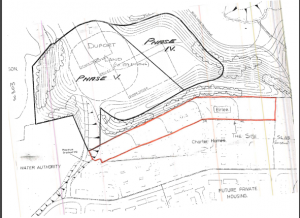 Modification 1
The first modification confirms that Birlee applied to modify the area of tipping just four months after being granted the original licence. This was approved by 20th June 1980. The drawing shows how the modified SL303 sat above the original permission.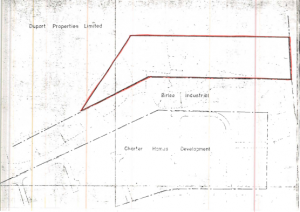 The drawing referred to c/80/234 is not attached with the document, but we have obtained it and it is shown below. The drawing makes clear reference to The Charter Homes estate.
Correspondence on file confirms Birlee Industrial Director Frank Pomlett wrote to Ken Harvey on the date mentioned wishing for the plan to be superseded- further more it confirms "in-fill exchange made between ourselves and Duport Properties, together with indication of drainage plans. "
Needed for this modification was a planning permission which was granted by Sandwell council on 22/5/1980 numbered DC11034 Land reclamation and stabilisation by foundry sand tipping and compaction. Rough land N.E. of Temple Way Brades Hall Tividale.
Site plans of homes now built over this site confirm that houses in MacDonald Close, Addington Way, Portland Drive and Shelbourne Close were within this area of approval for tipping.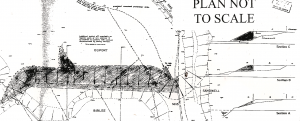 Modification 2
This modification sought to change the type of materials allowed to be dumped within the new extended area in which Birlee were operating.
Incredibly this did not exclude asbestos contaminated wastes from being deposited- the key word being "wholly"- meaning some may be mixed if this once again vaguely worded licence is to be followed literally. Added to the general wastes we now have "road surfacing wastes"
Correspondence on file from "Managing director" Frank Pomlett actually requests these amendments to not only this licence, but also the SL113 licence.
He requests
"Bricks, concrete from demolition works with admixtures of plaster, glass, roofing asbestos and timber. Also occasional road surfacing tar macadam."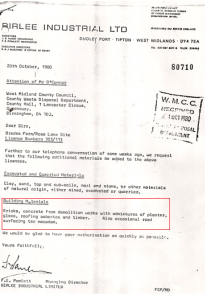 It was decided that this modification needed another planning permission legally and so DC 12818  | Tipping of clay, top and sub-soil, mining/quarry wastes, bricks, concrete, & certain other demolition wastes | Land N.E. of Temple Way Tividale. was subsequently approved.
It is the "certain other demolition wastes" which is beyond belief in that this clearly does not exclude the roofing asbestos.
DC_12818-DECISION_NOTICE-211942
One returns to the statement made by the agency in this request
"The aim of the licence was to allow waste to be imported to remediate the land ready for building on."
ONE CAN SEE FROM THE VAGUENESS OF ALL OF THIS WHY SO MANY PEOPLE WHO WORKED WITH THIS TYPE OF WASTE ARE NOW BECOMING ILL- STILL AT LEAST IT MAY NOT BE AT THE BOTTOM OF THEIR GARDENS WHERE THEY DUMPED IT.
n.b Subsequent planning applications and landfill operations may have displaced or removed these materials , but may also have compromised human and environmental health by doing so to outlying areas. The same planning authority , Sandwell, granted tipping of these wastes under these vague auspices.